How JUNI began
Madeleine has always suffered with extremely sensitive skin. She found that many 'natural' beauty products just weren't meeting her standards, and so decided to formulate her own.
Joining forces with Suzanne, this mother-daughter-duo are breaking boundaries within the beauty industry with their innovative, high performance, plastic-free lip products.
"Bridging the gap between premium and ethical beauty, Juni Cosmetics founder Madeleine White has made it her mission to make plastic and cruelty-free beauty products. Sustainably sourced ingredients are at the top of the agenda, as is her commitment to housing Juni's innovative lipstick formulas in expertly crafted aluminium bullets. Planet-conscious beauty for the packaging enthusiasts."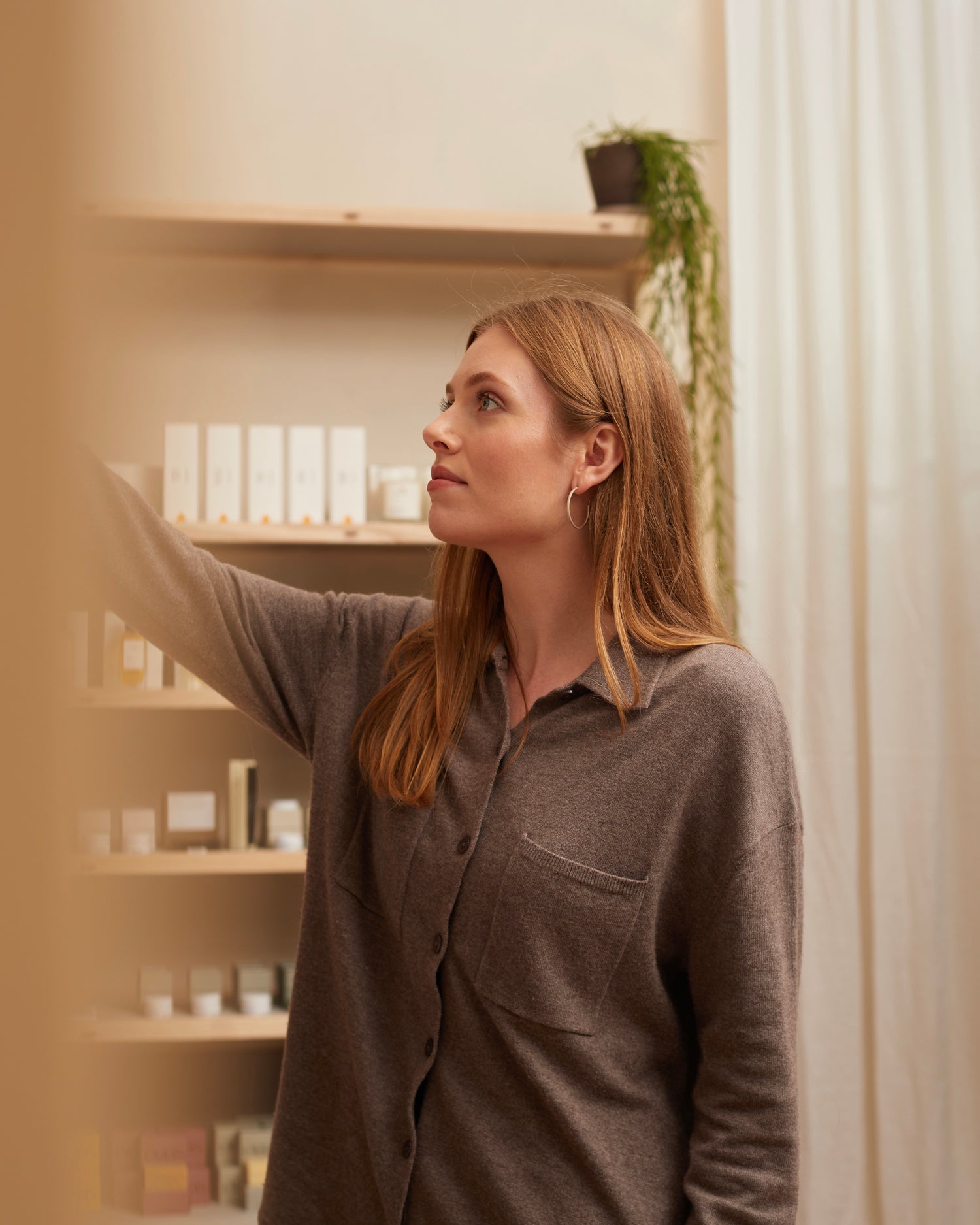 The JUNI & CO evolution
After launching JUNI in 2018, Madeleine received countless questions from customers asking for product recommendations and tips on how best to use them. It was this, along with her beauty industry knowledge, that led to the creation of JUNI & CO.
Now, with a decade of experience, Madeleine has carefully curated her favourite brands to help others achieve their beauty and wellness goals.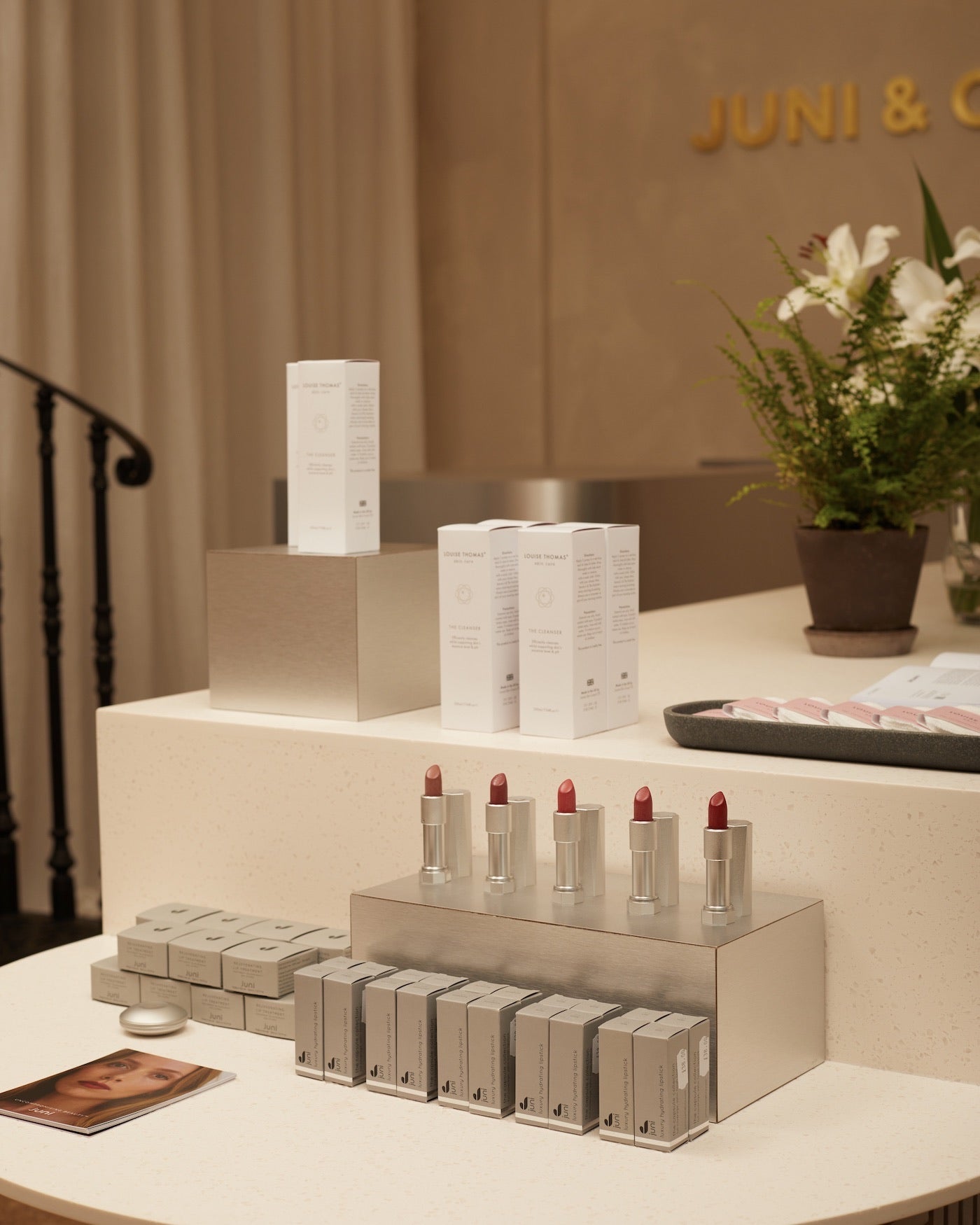 Sustainable design, always
Working with local designers, the JUNI & CO flagship store - located in Norwich's iconic Royal Arcade - is hand-crafted from sustainable materials resulting in a calm, spa-like atmosphere...
Experiential shopping meets innovative design.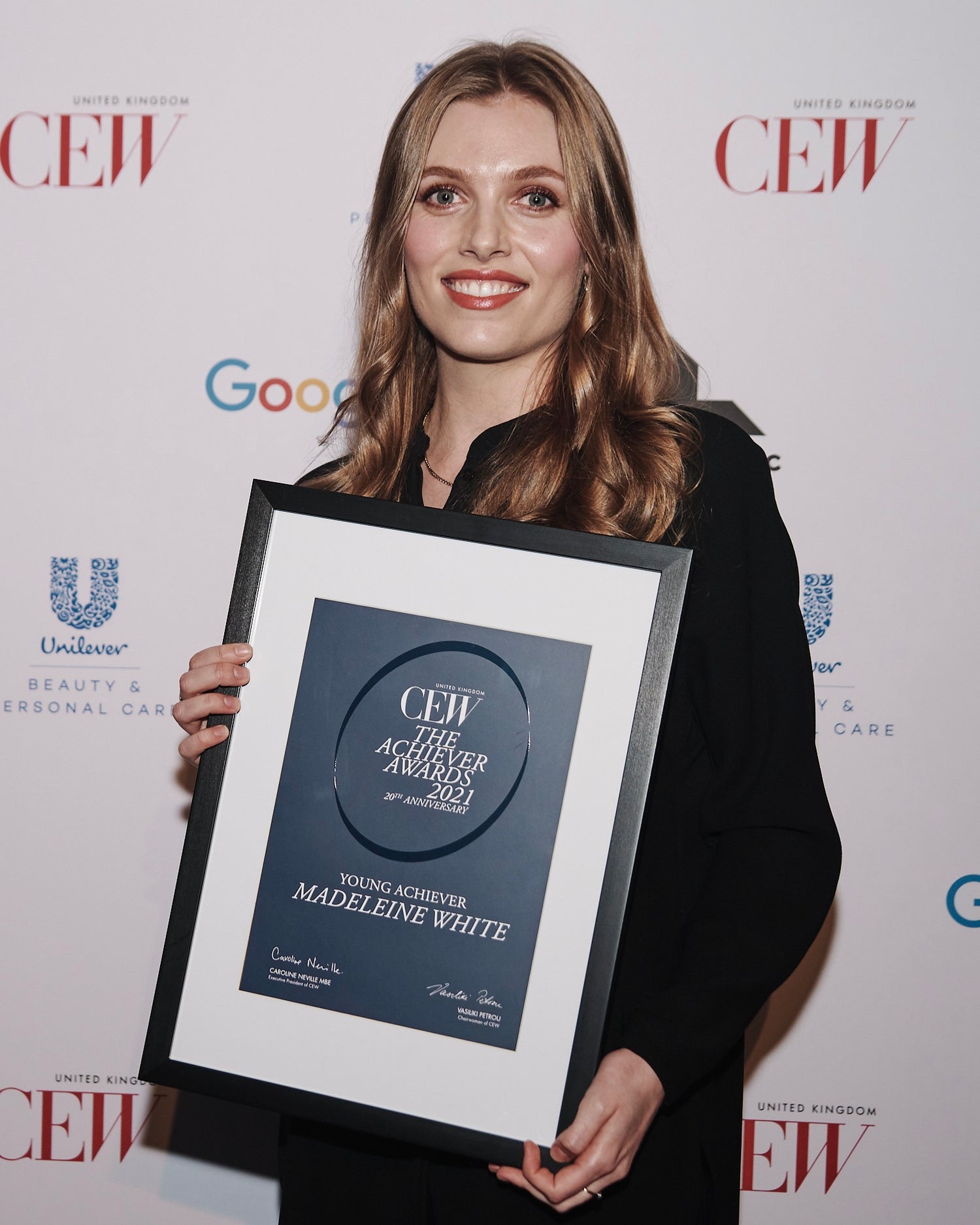 Awards & achievements
JUNI has been awarded the following prestigious awards:
Marie Claire UK Sustainability Awards 2022 - "Best sustainable-packaging brand for make-up" (Winner)
CEW Young Achiever Award 2021 (Winner)
CEW Responsible Beauty Award 2021 (Finalist)
PCD Paris Innovation Awards 2021 (Winner)
Pure Beauty Awards 2020 - "Best new lip product" (Shortlisted)